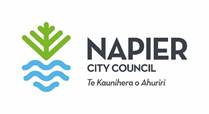 NAPIER CITY COUNCIL
Civic Building
231 Hastings Street, Napier
Phone: (06) 835 7579
www.napier.govt.nz
Regulatory Committee
MINUTES
Meeting Date:

Friday 27 January 2017

Time:

3:16pm – 3.18pm

Venue:

Main Committee Room
3rd floor Civic Building
231 Hastings Street
Napier
| | |
| --- | --- |
| Present: | The Mayor, Councillors Jeffery (In the Chair), Councillors Boag, Brosnan, Dallimore, Hague, Jeffery, McGrath, Price, Tapine, Taylor, White and Wise |
| In Attendance: | Chief Executive, Director Infrastructure Services, Director City Strategy, Director Community Services, Corporate Management Team, Team Leader Governance, Governance Advisor, Chief Financial Officer, Communication Specialist, Manager Regulatory Solutions, Strategic Planning Lead, Urban Design Lead |
Apologies
NIL
CONFLICTS OF INTEREST
NIL
Public forum
nil
Announcements by the Mayor
nIL
Announcements by the Chairperson
NIL
Announcements by the Management
NIL
Confirmation of Minutes
1. Application for Temporary Liquor Ban - Mission Concert 2017
| | |
| --- | --- |
| Type of Report: | Legal and Operational |
| Legal Reference: | Local Government Act 2002 |
| Document ID: | 334452 |
| Reporting Officer/s & Unit: | Hayleigh Brereton, Business Support Manager |
1.1 Purpose of Report
To consider the request from Napier Police for a temporary liquor ban on the roads adjacent to the Mission Estate Winery during the 2017 Mission Concert.
Following feedback from Council on the initial application by Police, the area to be included in a temporary liquor ban was expanded by two streets.
It was also clarified that similar applications are processed for other events at the request of the Police as they are the enforcement agent.
a. That pursuant to section 147 of the Local Government Act 2002 and the Napier City Council Public Places Liquor Control Bylaw 2014, Council approve the following areas as a "Specified Public Place" where the consumption, possession and bringing of liquor into is prohibited from 11.00 am to 12.00 midnight on Saturday 8 April 2017 and from 11.00 am to 12.00 midnight on Sunday 9 April 2017.

The area to be designated as a "Specified Public Place" are all those public places, reserves, roads and footpaths on both sides of the road within the area described as:

Church Road from Wharerangi Road to Kent Terrace
Avenue Road from Church Road to Avondale Road
Mission Road from Church Road to Auckland Road
Montpelier Drive full length
Tironui Drive full length
Irene Moody Place full length
Bishops Close full length
Pukekura Place full length
Ennor Place full length.
The meeting was closed at 3.18pm.
APPROVED AND ADOPTED AS A TRUE AND ACCURATE RECORD OF THE MEETING
CHAIRPERSON:________________________DATE OF APPROVAL:____________________