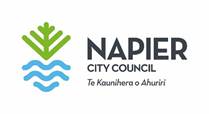 NAPIER CITY COUNCIL
Civic Building
231 Hastings Street, Napier
Phone: (06) 835 7579
www.napier.govt.nz
Community Services Committee
MINUTES
Meeting Date:

Wednesday 22 March 2017

Time:

3.55pm – 4.00pm

Venue:

Main Committee Room
3rd floor Civic Building
231 Hastings Street
Napier
| | |
| --- | --- |
| Present: | Councillor White (In the Chair), the Mayor, Councillors Boag, Brosnan, Dallimore, Hague, Jeffery, McGrath, Price, Tapine, Taylor, Wise, Wright |
| In Attendance: | Chief Executive, Director Corporate Services, Director City Strategy, Director Community Services, Manager Communications and Marketing, Manager Community Strategies, Communications Specialist |
| Secretariat: | Governance Team |
Apologies
None
CONFLICTS OF INTEREST
None
Public forum
None
Announcements by the Mayor
None
Announcements by the Chairperson
None
Announcements by the Management
None
Confirmation of Minutes
That the Minutes of the meeting head on 8 February 2017 were taken as a true and accurate record of the meeting.
Notification and Justification of Matters of Extraordinary Business
(Strictly for information and/or referral purposes only).
1. Joint Alcohol Strategy Review - Public feedback
| | |
| --- | --- |
| Type of Report: | Operational |
| Legal Reference: | N/A |
| Document ID: | 340799 |
| Reporting Officer/s & Unit: | Michele Grigg, Senior Advisor Policy |
1.1 Purpose of Report
To advise Council on the process undertaken in reviewing the Joint Alcohol Strategy with Hastings District Council, and to request approval to release the draft Strategy for stakeholder and public feedback prior to finalisation of the document, and adoption by each Council.
It was noted that it was not unusual for 'at risk' groups to be identified in such strategies, as it contributes towards specific consideration of the groups' needs and may drive solutions that are particularly helpful to them. Feedback on other possible target groups for consideration could be provided during the consultation period.
It was further noted that there was the option to review the strategy within three years rather than the suggested five; elected members could use the opportunity to provide feedback on the strategy if they believed this was a better life cycle for the strategy.
The Chair advised that an alteration should be made to her recommendation that the officer's recommendation be adopted, and that her new recommendation be:
· that part a. of the officer's recommendation stand, but
· that part b. should be amended to read "…the Community Services Committee Chair and Councillor Keith Price…".
This recommendation of the Chair was made based on Councillor Price's existing responsibilities in liquor licensing and his involvement in the Local Alcohol Policy Joint Group, which has strong links to this Joint Strategy.
a. That Council approve the release of the draft Joint Alcohol Strategy for stakeholder and public feedback; and
b. That Council nominate the Community Services Committee Chair and Councillor Keith Price to consider any feedback jointly with the nominated Hastings District Councillors prior to the finalisation of the draft Strategy.
The meeting concluded at 4pm.
APPROVED AND ADOPTED AS A TRUE AND ACCURATE RECORD OF THE MEETING
CHAIRPERSON:_____________________________
DATE OF APPROVAL:____________________