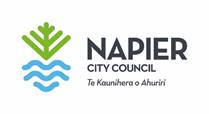 NAPIER CITY COUNCIL
Civic Building
231 Hastings Street, Napier
Phone: (06) 835 7579
www.napier.govt.nz
Extraordinary Meeting of Council
Meeting Date:

Thursday 26 October 2017

Time:

4.00pm

Venue:

Large Exhibition Hall

Napier Conference Centre

Marine Parade

Napier
| | |
| --- | --- |
| Council Members | The Mayor (In the Chair), Councillors Boag, Brosnan, Dallimore, Hague, Jeffery, McGrath, Price, Tapine, Taylor, White, Wise and Wright |
| Officer Responsible | Chief Executive |
| Administration | Governance Team |
Next Council Meeting
Wednesday 8 November 2017
ORDER OF BUSINESS
Apologies
Nil
CONFLICTS OF INTEREST
Public forum
Announcements by the Mayor
Announcements by the Management
LOCAL GOVERNMENT ACT 2002
The Council resolves, in terms of Section 82 (3) of the Local Government Act 2002, that the principles set out in that section have been observed in such manner that the Napier City Council consider, in its discretion, is appropriate to make decisions on the recommendations set out in this agenda (including the Public Excluded section).
Agenda Items
1 Adoption of Annual Report 2016/17...................................................................................... 3
Extraordinary Meeting of Council – 26 October 2017 – Open Agenda
1. Adoption of Annual Report 2016/17
| | |
| --- | --- |
| Type of Report: | Legal and Operational |
| Legal Reference: | Local Government Act 2002 |
| Document ID: | 398191 |
| Reporting Officer/s & Unit: | Caroline Thomson, Chief Financial Officer |
1.1 Purpose of Report
To present the Napier City Council Annual Report 2016/17 for adoption by Council.
That Council
a. Adopt the Annual Report for Napier City Council for 2016/17 subject to any grammatical and minor changes and any changes due to the requirements of the audit process.
That the Council resolve that the officer's recommendation be adopted.
1.2 Background Summary
Under the Local Government Act 2002, each annual report must be completed and adopted, by resolution, within 4 months after the end of the financial year to which it relates.
The Annual Report for Napier City Council for the year ended 30 June 2017 is contained in Attachment A. The statements are presented in a format to meet the requirements of the appropriate legislation.
The audit of the Council's annual finances will be completed by the date of this meeting and the audit opinion will be tabled at the meeting.
The Audit and Risk Committee at their meeting on 12 October 2017 recommended that Council adopt the Annual Report subject to any changes arising from the completion of the audit review.
1.3 Issues
No issues
1.4 Significance and Consultation
N/A
1.5 Implications
Financial
N/A
Social & Policy
N/A
Risk
N/A
1.6 Attachments
a Annual Report 2016/17 (Under Separate Cover) ⇨